A Sonoran Truth Editorial of emails from Anna Marsolo, June 5, 2016.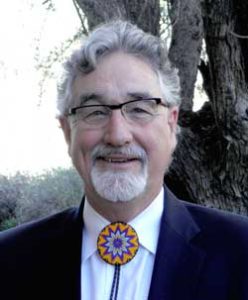 Steve LaMar looks like a snake oil salesman in his Sonoran News guest editorial of October 21, 2015.
Aside from being a touted horseman and the Town's Vice Mayor, Steve also happens to be an attorney. According to Ethics Rule ("ER") 8.4(c), of the State Bar of Arizona, it is professional misconduct for a lawyer to "engage in conduct involving dishonesty, fraud, deceit, or misrepresentation."
Steve made a big deal about Cave Creek acquiring state land for a long time, especially in the Sonoran News. See http://www.sonorannews.com/archives/2013/131009/guested-lamar.html
Recently, the Sonoran Truth learned from Mayoral candidate Anna Marsolo that Steve and some other Cave Creek con artists wanted the Town to take on millions in debt to buy State Land "Open Space" for their benefit. In our book, that's fraud, deceit, and misrepresentation. Feel free to contact the State Bar and tell them about Snake Oil Steve.
Check out the Assessor's maps for La Mar, Bob and Melanie Williams, Jay and Terry Smith, Stan Toal, Ralph Mozilo (brother of the notorious con man Angelo Mozilo), Fred Mueller, George and Nan Ross, Don "the Dog" Sorchych, and Ernie Bunch. See whose property adjoins or is close to State Trust Land or Desert Foothills Land Trust.
Dennis Wells who lives next to Ralph "the sun tanned scammer" Mozilo was a huge promoter of the State Land Scam. Owning property next to open space makes your property worth more money. It also avoids the uncertainty of an unscrupulous developer building the equivalent of Red Dog Ranch in your backyard. In other words, it's the same NIMBY mindset that started Sorchych and the Sonoran News. It's the same reason why west side citizens spend 20 minutes driving out of the way to get to the Town Core; why Francia, Esser and Bunch won't fix, bridge and pave New River Road.
Get it? All those S'Nooze platitudes about joy and enriching our lives but what LaMar and the others were really doing were wanting to feather their nests at the expense of the rest of us.
PS-
Anna contacted Mark Edelman <medelman@azland.gov> at the Arizona State Land Department to ask if Arizona's Constitution would require an amendment in order to allow the State Land Department to do "Mitigation Banking," i.e land banking. Mark of course, did not know, and suggested that Anna spend money getting the run around from attorneys who also wouldn't know and charge Anna an arm and leg doing research to find out. So Anna contacted the Sierra Club:
From: Sandy Bahr <sandy.bahr@sierraclub.org>
Date: Sat, May 28, 2016 at 1:58 PM
Subject: Re:
To: Anna Marsolo <2annamarsolo@gmail.com>
Anna,
If state trust land is to be used for mitigation, the land commissioner would have to determine if it is in the best interest of the trust. The land would still have to go to public auction and there would be potential for the person or entity interested in mitigation being outbid. Any permanent disposal of lands or any lease of 10 years or more must go to auction. They could do this, but they would have to have the finding and again, they cannot just transfer title.
I hope that answers your question. If not, let's chat about it next week.
Sandy